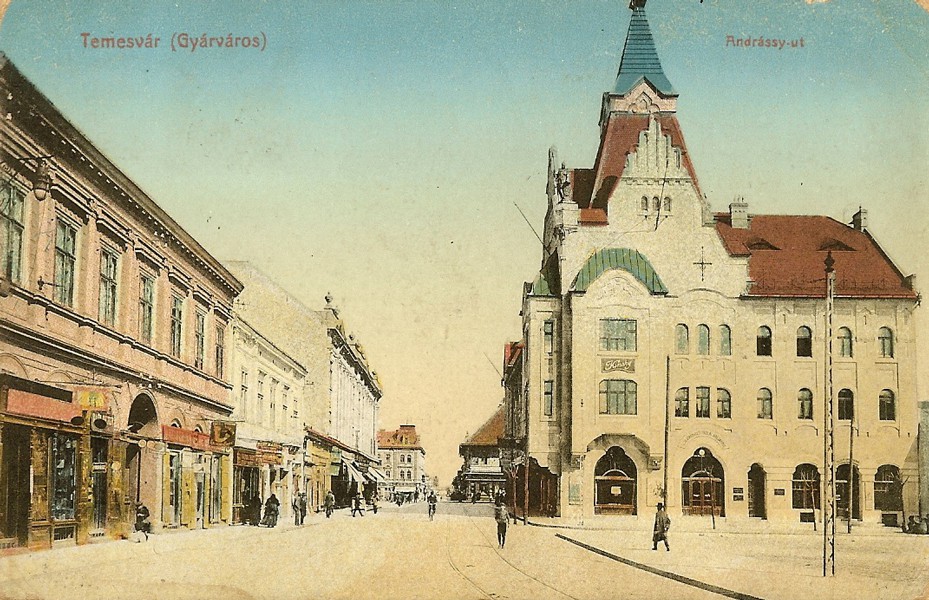 Coronini Square house
Stefania Palace
A good example of how the Timisoara City's authorities used to start the construction of a building is the land purchase and construction cost assessment of the building which today is bordered by the Piata romanilor (Square of the Romans), 3 August 1919 Street and the famous Stefan cel Mare Street, building known as the "House of Report".
At the beginning of the 20th century, after long negotiations and evaluations, the city hall bought and demolished the Ristis and Sigismund houses, which were on the current site of the building of the House of Report. At the same time, the city hall also evaluates the costs of the new construction. In order to establish the site on which the new building was to be built, the City Hall buys another piece of land in the Square and another one in the 3 August 1919 Street. In total, for the demolition of the old buildings and the purchase of the entire land needed, it was spent 100,000 crowns.

The building's architectural plans were drawn up by the chief architect, Laszlo Szekely. During this time, the city hall began to handsel the apartments for rent to interested people and companies, trying to estimate how much the building costs would be amortized. Construction began in June 1908 and ended in August 1909 and the costs were up to 460,242 crowns.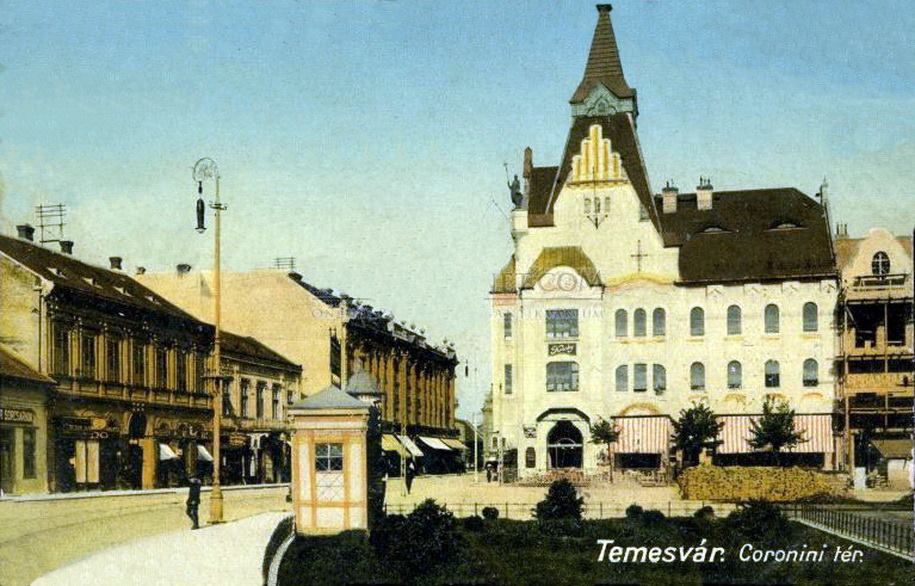 The architectural accent of the building emphasises the volumes and not the decorations, the tower in the corner from the Square has a medieval air, perhaps due to the statue of an old knight there. The two entrances, from the Piata Romanilo (Square of the Romans) (formerly Coronini) and from Stefan cel Mare Street, are simple and narrow. The longest side of the building, the one on the 3 August 1919 Street, has geminous windows, a pronounced cornice on the second floor, above some corbels that hold bears and monkeys statues - hence the popular name of "The Monkey House".
Among the traders who rented space in the building, there were Deutsch brothers' company, Kincs Vertes and Balint company, and the Wassel Restaurant. The citizens requested for a meeting space, so on the first floor there was provided a space for the Circle of Party. It is said that Dr Freud and Kohn were here. On the second floor, Baron Salis-Seeweis as well as Kinsky and Goigingest rented apartments. The house was sold after a few years to the great manufacturer Totis, who renamed the building into "Stefania Palace"- in honor of his wife.
Source: Turist prin Timișoara, Ioan Hațegan; page 103