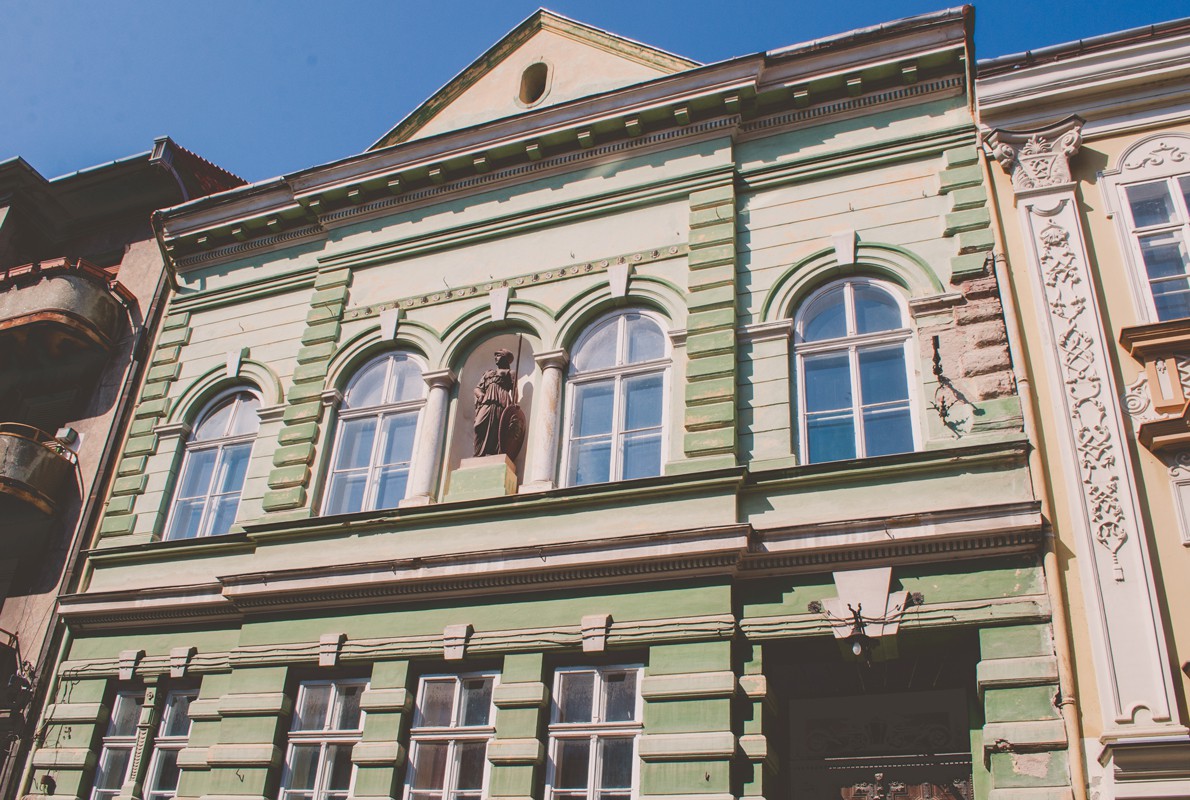 The Romanian Academy Library
Once the Banat Museum
The building of the Library of the Romanian Academy, the Timisoara office, located on Augustin Pacha Street, was built between 1886 and 1891, according to architect Jakob Klein's project, in the architectural style of the German Renaissance.
The classicist façade impresses with the central element, a 2.25-meter-high statue of the goddess Minerva - the goddess of wisdom and science – found in a niche decorated with floral motifs, and also with its monumental oak gate, ornamented with metallic geometric and floral elements.

In 1872 the Banat Museum was founded. Its first exhibition was held in 1876, being housed in a room of the Palace of the Catholic Bishopric. In 1886, Sigismund Ormos, Prefect of Timis, granted the exhibition 2 rooms at the Prefecture of the County Council and, at the same time, bought the house near the prefecture and demolished it. The construction of the current building began soon after. Here, the museum, the public library and several cultural-scientific institutions and societies were established.

In time, however, the museum's collection increased and the space of the building became insufficient. Therefore, the institution moved to the Palace of Culture (the building complex where the opera and theater are today) in the wing of the former Kronprinz hotel. During the Second World War, the idea of moving the museum into the Huniade Castle was outlined, which actually happened in 1946. The building of the former museum became, after the war, the headquarters of the Romanian Academy Library, the Timisoara office.
Source: Turist prin Timișoara, Ioan Hațegan; page 78